iOS 14.3 has been released, and this time it came on a day that does not conform to Apple traditions. Major updates were generally released on Thursday night, but this time, the company had to launch it on a Tuesday morning. That's because iOS 14.3 is the software version that adds compatibility with the new AirPods Max headphones, which arrive in stores around the world today. In addition to support for these headphones, we also have some new features for iPhone 12 devices and older models.
Apple has launched a new service with the new software version
First of all, iOS 14.3 is the software version that adds the Fitness + service to the list of Apple services. However, it is not yet available in Romania, but Apple has included it on the list of news in our country. Then we have AirPods Max, which can automatically connect to devices and make the switch from one to the other depending on what you are actively using.
In terms of new features, the iPhone 12 Pro and Pro Max receive the ability to take photos in Apple ProRAW format, which ensures superior photo quality and the ability to edit them in professional software. Another new feature is the recording of videos at 25 frames per second, as well as the ability to mirror photos taken with the front camera, for those who want this on older versions. On the iPhone XS, XR, 11 and 12 you could already do that. Now it is possible on the iPhone 6S, SE, 7, 8 and X series.
Other news would be the list of data that the applications in the App Store access, which can be consulted on each page, as well as minor changes in the Weather, Health and Safari applications.
Other improvements include message notifications that were sometimes missing, some issues with Bluetooth, and an issue with the new MagSafe Duo charger, which had limited charging power. Now they have been resolved.
Here is the full list of changes in iOS 14.3
Apple Fitness +
A new fitness experience based on Apple Watch, with professional level exercises available on iPad, iPhone and Apple TV (Apple Watch Series 3 and later models)
The new Fitness app for iPad, iPhone and Apple TV lets you explore fitness exercises, instructors, and personalized recommendations
Video exercises added weekly in ten popular categories of physical activity: intense interval training, indoor cycling, yoga, torso, strength, dancing, rowing, treadmill, treadmill and conscious recovery
Lists of songs selected by Fitness + instructors to complete the exercises
Fitness + subscriptions are available in Australia, Canada, Ireland, New Zealand, the United Kingdom and the United States
AirPods Max
Compatibility with the new AirPods Max in-ear headphones
High fidelity audio for rich sound
The adaptive equalizer adjusts the sound in real time to the position of the headphones on the user's ears
Active noise cancellation to eliminate ambient noise
Transparency mode to be able to hear sounds from the environment
Spatial audio with dynamic head tracking for a cinema-like listening experience
PICTURES
Ability to take pictures in Apple ProRAW format on iPhone 12 Pro and iPhone 12 Pro Max
Pictures in Apple ProRAW format can be edited in the Photos app
Option for video recording at 25 fps
Mirroring the front camera image for still photos on iPhone 6s, iPhone 6s Plus, iPhone SE, iPhone 7, iPhone 7 Plus, iPhone 8, iPhone 8 Plus, and iPhone X
Privacy
The new privacy section of the App Store pages includes a summary provided by the developer regarding the privacy practices of the app
TV application
The new Apple TV + tab simplifies discovering and watching Apple Original shows and movies
Advanced search allows you to browse by category, such as by genre, and recent searches and suggestions are displayed as you type
The first search results show the most relevant suggestions from movies, TV shows, distribution, channels and sports
App Clips
Ability to launch App Clips by scanning dedicated codes designed by Apple using the Camera app or the control center
Health
Possibility to indicate pregnancy, lactation or the use of contraceptives in the "Cycle monitoring" section of the Health application for better management of predictions for menstruation and fertile period
The weather
Air quality data is now available in Weather, Maps and Siri for regions of mainland China
At certain levels of air quality, Weather and Siri offer health recommendations for the United States, the United Kingdom, Germany, India and Mexico
Safari
Option to use the Ecosia search engine in Safari
In addition, this update addresses the following issues:
Some messages MM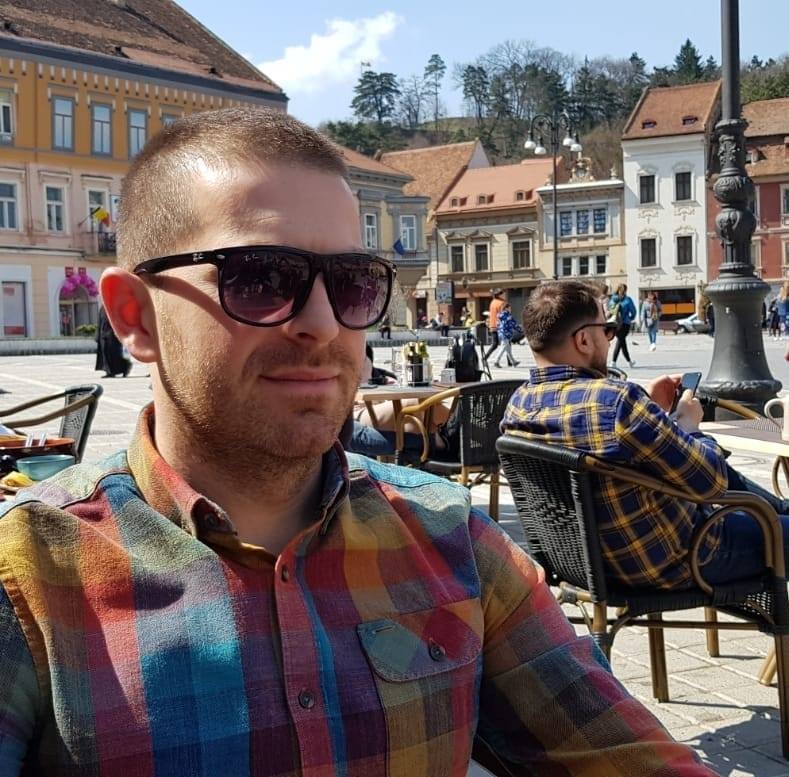 Andrew is half-human, half-gamer. He's also a science fiction author writing for BleeBot.