The Future Trends of Modern Gaming – from VR to Free Casino Betting
The evolution of the gaming industry is proof of how far the world has come in terms of technological advancements.
The development of the first video games can be traced back to the 1950s when computer scientists began creating simple games like Moon Landing and 3D tic-tac-toe for fun or as part of their academic research. However, it wasn't until the 1970s when video gaming gained momentum, inspiring several manufactures to start producing arcade games.
The era of arcade gaming was gradually wiped out by the debut of video games consoles in the late 1970s. The first generation of consoles were pretty basic and simple in design, and they used buttons and joysticks as controllers. The development of the consoles made it possible for gaming enthusiasts to enjoy their favorite game titles from the comfort of their living rooms as opposed to going out to malls, restaurants, or arcades.
The Era of Modern Gaming
Since the 1970s, the gaming market has gone through several transformations as the developers worked hard to keep up with the ever-evolving trends in technology. There has also been the growing need to cater to a more tech-savvy generation.
The modern gamer, for example, uses sophisticated eighth generation gaming consoles like Xbox One, PS4, Nintendo Switch, and Wii U which deliver a gaming experience like no other. These gadgets allow players to interact with other gamers, and they can be controlled remotely. There has also been a rise in mobile gaming, and developers are increasingly producing games for smartphones, smart watches, and tablets.
As revolutionary tech trends like artificial intelligence, cloud computing, collaboration chat tools, augmented reality, and virtual reality continue to gain traction among consumers, games developers have no choice but to adopt them if they want to remain relevant. If you are an avid gamer, here is a list of the top four tech trends you should watch out for in 2020 and beyond.
Virtual Reality
Virtual Reality or simply VR is one of the hottest topics in the video gaming sphere currently. A recent report by XDRC reveals that game manufacturers are increasingly creating video games for VR headsets as of August 2019.
The technology allows players to immerse themselves in a virtual world and enjoy the game in a way they have never done before. Players get a better and more detailed view of the gaming environment, and they can connect and interact with other players during the gameplay.
Some popular games titles like Star Trek: Bridge Crew, Eva Valkyrie, Half-Life: Alyx, and Batman: Arkham are now available for VR gaming. The well-liked eSports game League of Legends is also available for streaming in immersive 360°. All that the gamer requires is special headsets like the Oculus Rift, Gear VR, and HTC Vive to enjoy the gaming experience in a whole new way. We can expect to see more VR game titles in the near future as the technology gains popularity among players.
VR Slots for Gambling Fans
It was only a matter of time before casinos started taking advantage of this technology. One of the first slots to introduce VR into gameplay was Gonzo's Quest by NetEnt which allows players to become truly immersed into the game and surroundings. The slot follows conquistador Gonzalo Pizzaro who is on the quest to find the mythical city of El Dorado. You can expect a truly 3D experience as characters move around your view, including Gonzalo himself.
Not only that, but as you turn around you'll notice a jungle behind you along with vivid plant life and animals lurking nearby. You'll also be able to look at the paytable by turning your head to the left of the slot. If you're looking for VR slots as well as new regular 3D slots from the likes of Betsoft, Playtech and Microgaming (to name a few), here is a great place for finding the best website to play at with no deposit. Using a no deposit bonus, players can try out casinos for free with the chance of winning easy money.
Augmented Reality
Augmented reality is another trend that has shaken the modern era of video gaming. With the technology, players can use the real world and familiar locations like their neighbourhoods as their gaming environments using AR enabled smartphones or consoles.
Just like with VR, Augmented Reality provides the player with an immersive experience, but the simulation is more realistic since the action appears to take place in the real world. This means that players can fight aliens, defend surreal kingdoms, and complete tasks in a real world setting.
Examples of popular AR game titles include Pokemon GO, Minecraft Earth, Angry Birds AR: Isle of Pigs, Army of Robots, AR Sports Basketball, Jurassic World Alive, and Harry Potter: Wizards Unite.
Mobile Gaming
Smartphones have become a crucial part of our lives, and consumers are now spending more time on their mobile devices than on PCs and other media. Unsurprisingly, one of the things that the global population enjoys doing on their mobile phones is gaming. Mediakix reports that, there are about 2.2 billion mobile gamers around the globe, and 56% of them play more than 10 times each week.
Players tend to prefer mobile games because they are easily accessible, not forgetting that they can be played remotely. Also, the majority of mobile games require no special skills to play. The most popular games among mobile gamers are puzzles, followed by arcade games such as Fortnite, Angry Birds, and PUBG. However, emerging technologies like AR are expected to take the mobile gaming world by storm, and we can expect to see more simulation games in the near future.
Cloud Gaming
The advent of cloud computing has changed a lot of things in the tech world, and it's amazing benefits couldn't be more evident in the gaming industry.
Thanks to this transformative technology, players can play high-end games without investing in expensive consoles. Cloud gaming also allows gamers to play multiple games across different platforms and switch between them easily. Besides, players can save their game progress, and this means that they don't have to start over if their computers or mobile device breaks.
Huge tech firms like Google, Microsoft, and Facebook have begun to position themselves as authorities in the niche as industry experts predict massive growth in gaming over the next few years. The recent acquisition of Spanish-based cloud gaming startup PlayGiga by Facebook is a perfect example. It is expected that VR cloud gaming and cloud game streaming services will snowball as 5G networksgain footprint globally.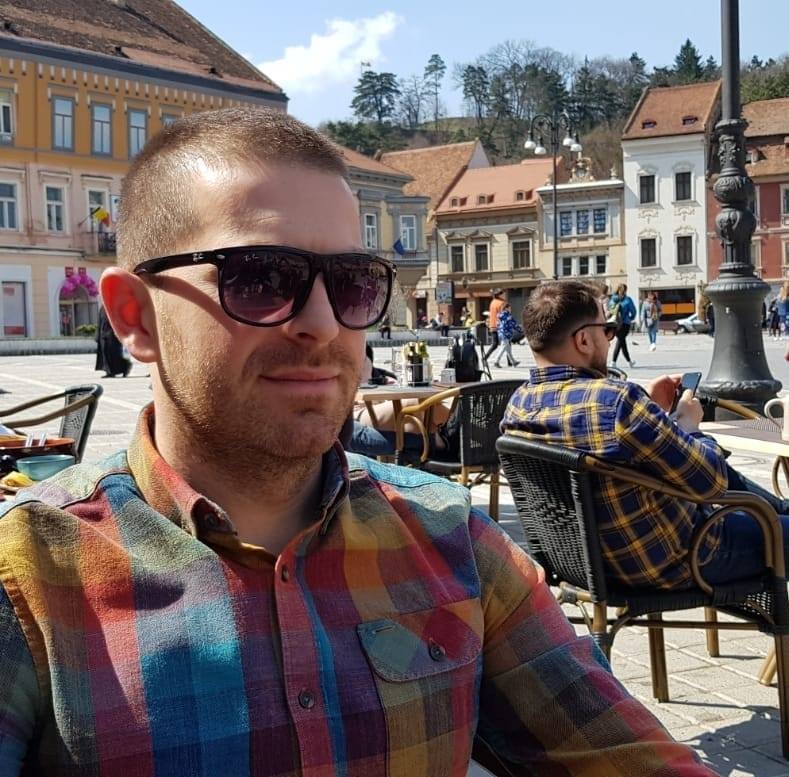 Andrew is half-human, half-gamer. He's also a science fiction author writing for BleeBot.